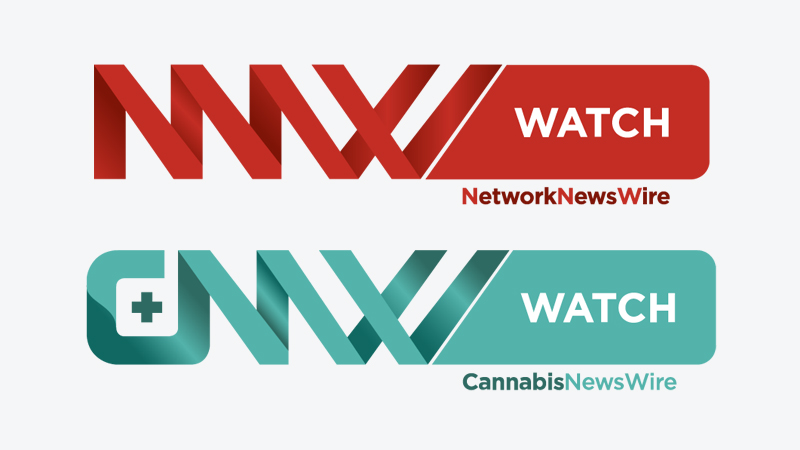 InvestorBrandNetwork (IBN), a multifaceted organization engaged in helping companies improve their communications within the investment community, today announces two exciting additions to its family of brands.
The new NetworkNewsWatch and CannabisNewsWatch brands enable avid followers to receive all of their favorite content via a fast-loading site, providing them an incredibly efficient means to load their preferred content categories and receive a convenient summary of each piece of news. Through these sites, users can also sign up to receive market-focused text message alerts, emailed newsletters and social media notifications.
"The creation of these news aggregation sites is another facet of our ongoing commitment to establish leading-edge brands that give target audiences the content they're looking for in the formats that best resonate with them," said Kellene Adams Director of Brand Awareness Distribution (BAD). "For executives, investors and other busy market-watchers on the go, NetworkNewsWatch and CannabisNewsWatch will provide relevant, market-focused information in a fast and efficient way."
The establishment of NetworkNewsWatch and CannabisNewsWatch comes at the outset of what IBN anticipates will be a banner year as it continues building its robust network of brands, client-partners, followers and products. IBN's many achievements and milestones were recently detailed in a highly visual timeline of the company's accomplishments since its inception more than 12 years ago.
To view the updated and expanded timeline, visit: www.IBN.fm/TimeLine
For more information about IBN's brands, products and solutions, please visit www.InvestorBrandNetwork.com
About the InvestorBrandNetwork (IBN)
InvestorBrandNetwork (IBN) has more than a decade of experience helping client partners improve communications with the investment community. Operating a sizable family of 30+ trusted brands, IBN has amassed a collective audience of nearly 2 million social media followers. IBN is committed to leveraging the scale of this audience, as well as the knowledge and experienced gained through the years, to best serve an increasingly diversified list of clients.
IBN provides (1) access to a network of wire solutions via NetworkWire to reach all target markets, industries and demographics in the most effective manner possible, (2) article and editorial syndication to 5,000+ news outlets (3), enhanced press release solutions to ensure maximum impact, (4) full-scale distribution to a huge social media audience, and (5) a full array of corporate communications solutions.
As a multi-faceted organization with an extensive team of contributing journalists and writers, IBN is uniquely positioned to serve private and public companies that desire to reach a wide audience of investors, consumers, journalists and the general public. By cutting through the overload of information in today's market, IBN brings clients unparalleled visibility, recognition and brand awareness.
With a proven track record and an expanding client list, IBN is your key to more effective market communication. We're unlike anything you've seen before.
InvestorBrandNetwork (IBN)
Denver, Colorado
https://www.InvestorBrandNetwork.com
303.498.7722 Office
Editor@IBN.FM