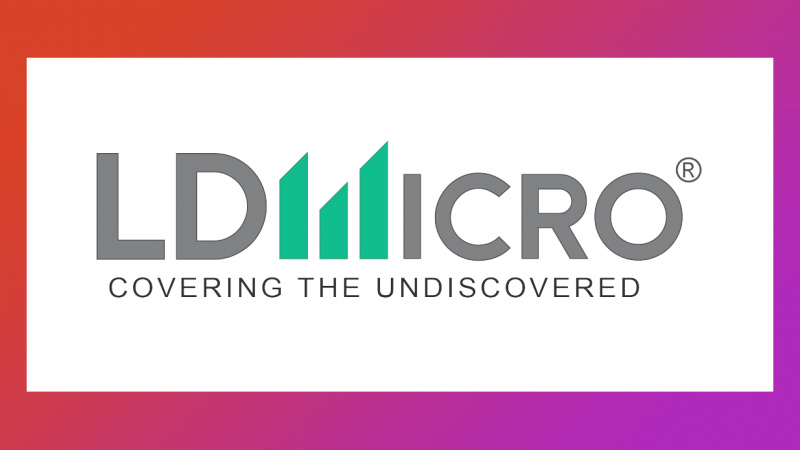 InvestorBrandNetwork ("IBN"), a multifaceted communications organization engaged in connecting public companies to the investment community, has completed its coverage of the LD Micro Main Event, one of the largest and most influential independent conferences in the small-cap space. A six-year sponsor of LD Micro, IBN participated in this year's Main Event to engage with executives from hundreds of public companies that presented at the conference. IBN also provided widespread exposure through published corporate overviews that were syndicated to 5,000 downstream partners and delivered social media coverage for participating companies.
IBN has 15+ years of experience helping client partners and events improve and magnify communications within the investment community. With a growing platform of 50+ investor-oriented brands, IBN has amassed a collective audience that includes millions of social media followers. IBN is the most disruptive provider in the corporate communications industry and the only firm to offer a truly comprehensive communications solution to reach new audiences on an ongoing basis.
IBN has written and published 50,000+ articles and press releases while representing more than 500 public and private companies. Powered by a sophisticated support team and significant investments in syndication technology, IBN delivers a unique corporate communications solution that more companies are recognizing as the most effective way to communicate their messaging.
For more information, please visit: http://www.InvestorBrandNetwork.com or call (310) 402-2681 to set up a Live Demonstration via IBN Studios