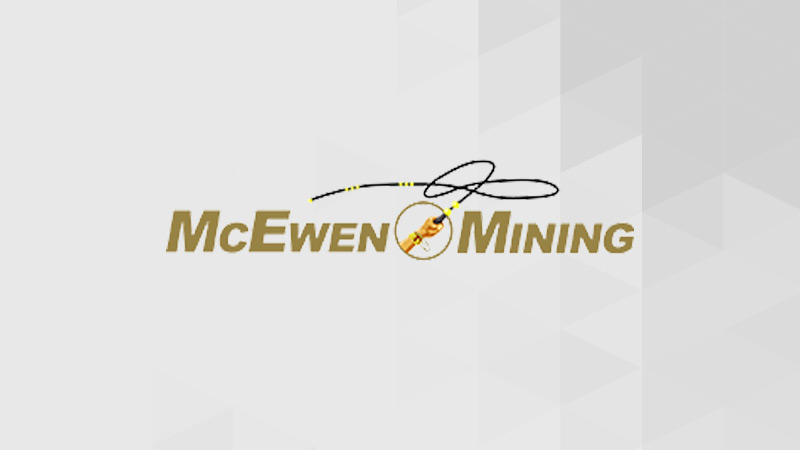 McEwen Mining Inc. (NYSE: MUX) (TSX: MUX), an asset rich diversified gold and silver producer with a large exposure to copper through its McEwen Copper subsidiary, today announces it has selected the corporate communications expertise of IBN, a multifaceted financial news and publishing company for private and public entities.
Led by a management team with a track record of success, McEwen Mining owns and operates mines in some of the most prolific gold producing regions in the Americas. In recent months, the company has undertaken strong actions to lower costs and increase production across its portfolio of gold assets, driving some costs below the industry average. Gold and copper prices are forecast to enter a major uptrend over the next couple of years, and McEwen Mining is laying the groundwork to capitalize on this opportunity now.
Seldom is management so aligned with investors' interests with a commitment to the company's success. CEO Rob McEwen maintains a 17% ownership stake in McEwen Mining and a 15% ownership in McEwen Copper with a combined cost base of roughly $220 million. McEwen founded Goldcorp, where he took the company from a market capitalization of $50 million to over $8 billion, and that same vision led MUX to create McEwen Copper.
As part of the Client Partner relationship, IBN will leverage its investor based distribution network of 5,000+ key syndication outlets, various newsletters, social media channels, wire services via InvestorWire, blogs and other outreach tools to generate greater awareness for McEwen Mining.
With 17+ years of experience assisting 500+ client partners improve communications within the investment community, and a sizable family of 50+ trusted brands, IBN has amassed a collective audience that includes millions of social media followers. IBN is uniquely positioned to provide McEwen Mining the solutions needed to reach a wide audience of investors, journalists and the general public.
"There are lots of reasons to be excited about the coming months for McEwen Mining. The company is bringing its gold production costs more in line with industry averages, which is expected to bear fruit at both The Fox Complex and Gold Bar South in 2023. This is timely with analysts forecasting a near term bull market for the precious metal," stated Chris Johnson, Director of Client Solutions for IBN. "Then, there's the company's 68% stake in McEwen Copper, owner of the Los Azules copper deposit in Argentina, believed to be the 9th largest undeveloped copper resource in the world."
To learn more about McEwen Mining, please visit the company's corporate newsroom @ https://IBN.fm/MUX
About McEwen Mining Inc.
McEwen Mining is a gold and silver producer with operations in Nevada, Canada, Mexico and Argentina. In addition, it owns 68% of McEwen Copper, which owns the large, advanced-stage Los Azules copper project in Argentina. The company's goal is to improve the productivity and life of its assets with the objective of increasing its share price and providing a yield. McEwen's chair and chief owner has personally provided the company with $220 million and takes an annual salary of $1. To learn more about the company, visit www.McEwenMining.com
About IBN
IBN (InvestorBrandNetwork) consists of financial brands introduced to the investment public over the course of 17+ years. With IBN, we have amassed a collective audience of millions of social media followers. These distinctive investor brands aim to fulfill the unique needs of a growing base of client-partners. IBN will continue to expand our branded network of highly influential properties, leveraging the knowledge and energy of specialized teams of experts to serve our increasingly diversified list of clients.
Through NetworkNewsWire ("NNW") and its affiliate brands, IBN provides: (1) access to a network of wire solutions via InvestorWire ("IW") to reach all target markets, industries and demographics in the most effective manner possible; (2) article and editorial syndication to 5,000+ news outlets; (3) enhanced press release solutions to ensure maximum impact; (4) full-scale distribution to a growing social media audience; (5) a full array of corporate communications solutions; and (6) a total news coverage solution.
For more information, please visit https://www.InvestorBrandNetwork.com
Please see full terms of use and disclaimers on the InvestorBrandNetwork website applicable to all content provided by IBN, wherever published or re-published: http://IBN.fm/Disclaimer