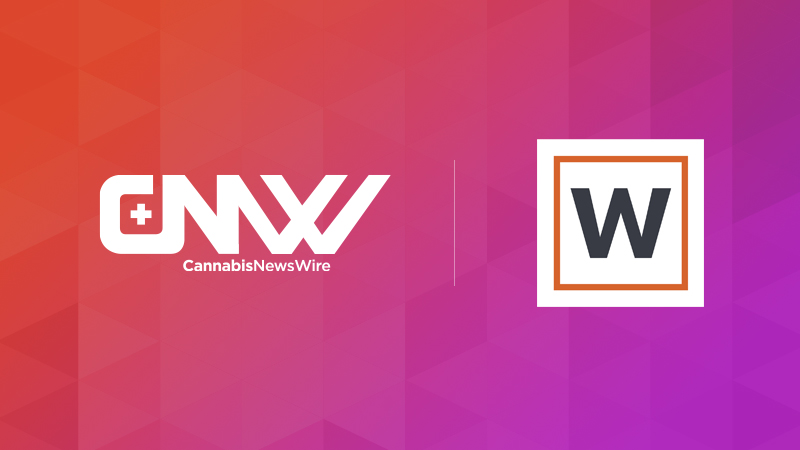 CannabisNewsWire ("CNW") today announces its support of the Womxn, Wellness & Cannabis Conference ("WWC Conference"), an event designed to "bring together womxn in weed" from all over the world.
This free virtual event will be held May 27, 2020 and will provide a fun and engaging online experience. Offering opportunities for networking, collaboration, and learning, the event also promises a selection of partner-driven interactive sessions, including topics such as cooking with cannabis, getting formulations to market, and building a personal brand.
Representatives from major health and wellness brands will discuss products and brands made for women in an all-inclusive, "all welcome" event. Female innovators in the cannabis space will discuss current industry topics such as leadership, equality, and marketing within the regulatory environment.
The diverse menu of session topics includes:
Diversity and inclusion
Cannabis and social good
Reproductive health
Family dynamics and cannabis
Compliant marketing
Cannabis & tech
"CannabisNewsWire's support includes distribution of multiple press releases; direct reach to vast social media audiences built up from cannabis, CBD, and hemp enthusiasts we've met at live shows and through online channels; and featured placement on our pages at CannabisNewsWire.com, InvestorBrandNetwork.com, HempWire.com, and CBDWire.com," said Jonathan Keim, Communications Director of CannabisNewsWire.
About the WWC Conference
The Womxn, Wellness & Cannabis Conference, known as WWC Conference, will bring together womxn in weed from around the world for a day of learning and collaboration. Celebrating the feminine cannabis experience, attendees will hear from brands and products focused on health and wellness, plus discuss hot industry topics like leadership, equality and marketing within the regulatory environment. This event will provide an opportunity for networking, collaboration and learning in a fun engaging online environment.