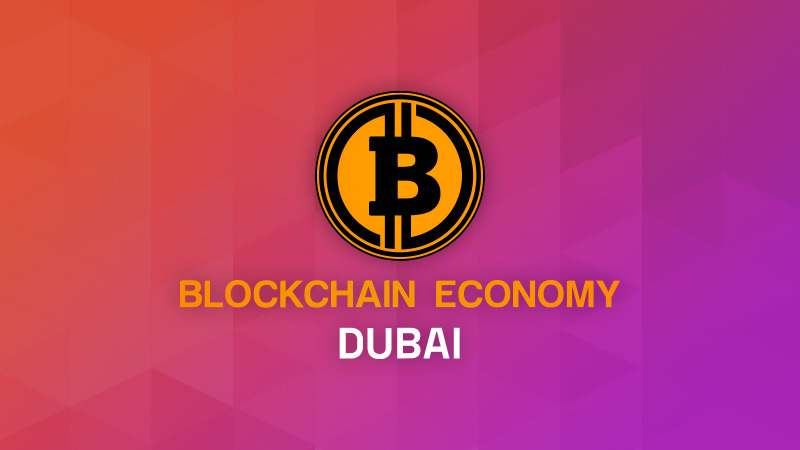 CryptoCurrencyWire ("CCW"), one of 60+ brands part of IBN ("InvestorBrandNetwork"), is excited to announce its collaboration with Blockchain Economy Summit as the official newswire for the 8th edition of the Blockchain Economy Dubai event. Additionally, IBN will serve as an official media partner for this event, which will take place at the iconic Le Meridien Dubai Hotel and Conference Center on October 4-5, 2023.
Christened as "The World's Most Global Blockchain and Crypto Conference," the event will bring together key players from the crypto and AI sectors to shape the future of these groundbreaking technologies. Built on principles of transparency, originality, quality and real-world application, the event's packed agenda and numerous networking opportunities will allow attendees to engage with top crypto companies, interact with industry-leading voices, AI innovators and blockchain entrepreneurs, refine their vision, attract the right customers and expand their businesses.
The Dubai event provides a one-of-a-kind platform positioned in a vital global commercial center that enables profitable partnerships and access to a state-of-the-art exhibition, driving high-powered networking opportunities and enhancing brand visibility. This forum will address key areas like DeFi, the metaverse and the broader web3 space, setting the stage for lasting success.
The Dubai event is just the beginning of a series of summits that includes Istanbul and London, offering valuable opportunities for networking with attendees from over 120 countries.
Throughout both days, visitors will be treated to keynotes, lively panel discussions, interactive sessions with renowned speakers and enlightening fireside chats.
The event will host over 50 distinguished speakers, including:
Ramia Farrage, MC, Senior Producer, and Presenter at Forbes
Lennix Lai, Global Chief Commercial Officer at OKX
Dr. Ebrahim Al Alkeem, Digital Transformation, Cyber Security, Artificial Intelligence Expert, Director at the Government of Abu Dhabi
Martin Hanzl, Head of New Technologies at EY Law
Matthew Sigel, Head of Digital Assets Research at VanEck
Michaël van de Poppe, Crypto Trader and Market Analyst, CEO & Founder of MN Trading    
As the event's official newswire, CCW will disseminate announcements, syndicate editorial content and provide comprehensive news coverage to generate widespread interest across target markets, including investors, consumers, industry professionals and journalists. CCW's unique communication capabilities is delivering unmatched visibility, broader recognition and brand awareness for its clients and event partners.
In its role as an official media sponsor, IBN will utilize its extensive corporate communications solutions to enhance the visibility of conference organizers, seasoned investors, blockchain experts and participating crypto companies through influential digital channels and full-scale media distribution. IBN's reach extends to 5,000+ syndication partners and 60+ brands such as Web3MediaWire and TechMediaWire, reaching an audience of more than 2 million online readers.
Jonathan Keim, Director of Communications for IBN, stated, "The Blockchain Economy Summit is an important conference series for the crypto, AI and web3 sectors. We are very pleased to leverage our network of digital channels to drive broader recognition for the upcoming summit. With the Dubai edition of the event now in its eighth iteration, it has established an impressive track record of producing groundbreaking and sector-redefining experiences."
The Blockchain Economy Summit series is helping shape future developments across the AI, crypto and web3 ecosystem. The series empowers businesses and professionals to stay updated with the rapidly changing landscape, experience cutting-edge technology and engage directly with the next stage of the technological revolution. Curated events and dedicated networking opportunities will pave the way for deeper knowledge exchanges, exploration of potential avenues for lasting collaboration and networking with visionary leaders.
To find out more and register for the Dubai event, please visit the official website at https://beconomydubai.com/tickets
For additional information about the Blockchain Economy Summit, visit https://blockchaineconomy.global/
About IBN
IBN consists of financial brands introduced to the investment public over the course of 17+ years. With IBN, we have amassed a collective audience of millions of social media followers. These distinctive investor brands aim to fulfill the unique needs of a growing base of client-partners. IBN will continue to expand our branded network of highly influential properties, leveraging the knowledge and energy of specialized teams of experts to serve our increasingly diversified list of clients.
Through our Dynamic Brand Portfolio (DBP), IBN provides: (1) access to a network of wire solutions via InvestorWire to reach all target markets, industries and demographics in the most effective manner possible; (2) article and editorial syndication to 5,000+ news outlets; (3) Press Release Enhancement to ensure maximum impact; (4) full-scale distribution to a growing social media audience; (5) a full array of corporate communications solutions; and (6) total news coverage solutions.
For more information, please visit https://www.InvestorBrandNetwork.com
Please see full terms of use and disclaimers on the InvestorBrandNetwork website applicable to all content provided by IBN, wherever published or re-published: http://IBN.fm/Disclaimer