Utilizing the very best news and social listening tools, we track our clients' tickers and corporate identities to constantly gauge how public awareness is increasing over the course of their IBN campaign, including: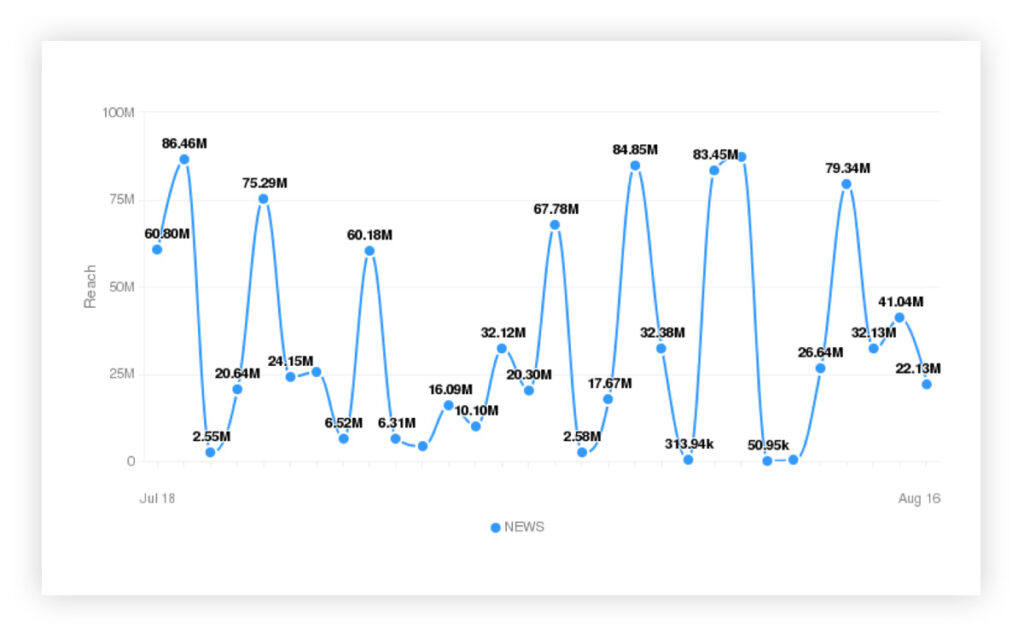 News Coverage – Potential Reach
We keep tabs on how many and which news outlets are talking about our clients and the potential reach of this publicity.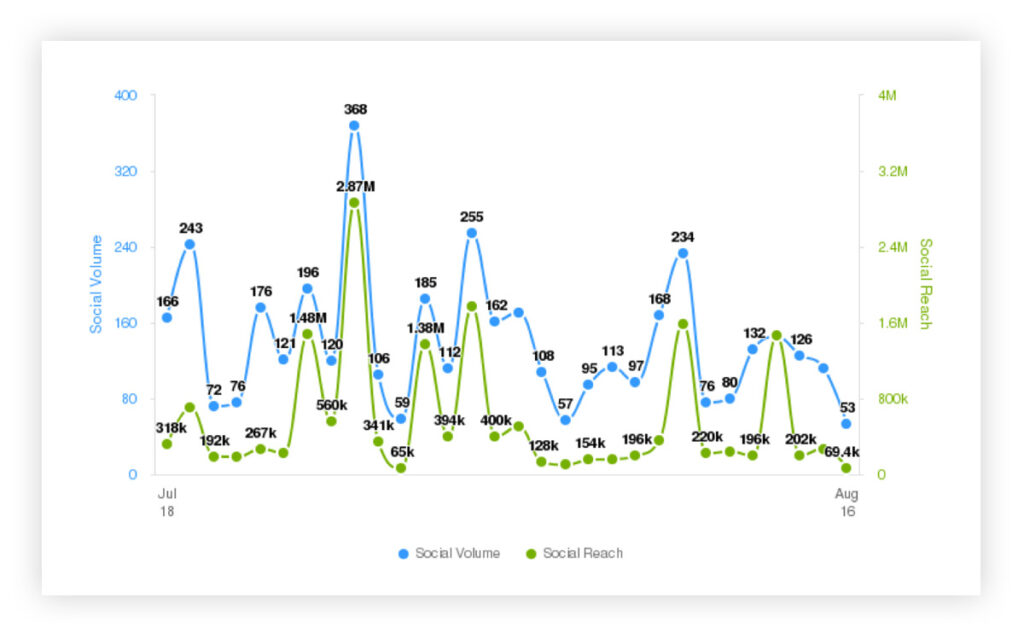 Social Impact
We monitor the buzz taking place about our clients on social media.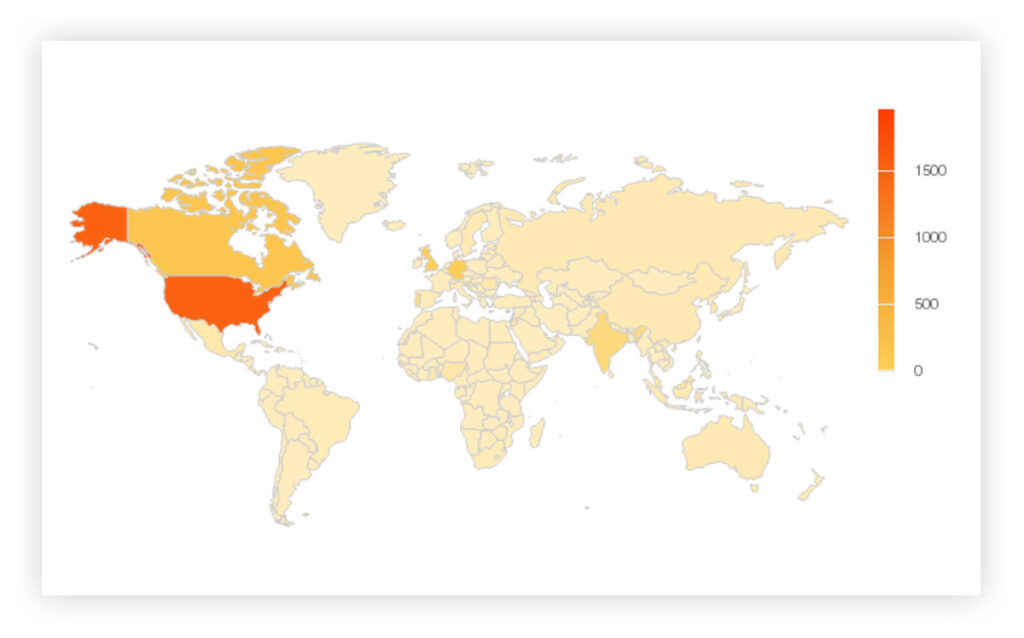 Heat Map
We track the geographic locations where conversations about our clients are taking place.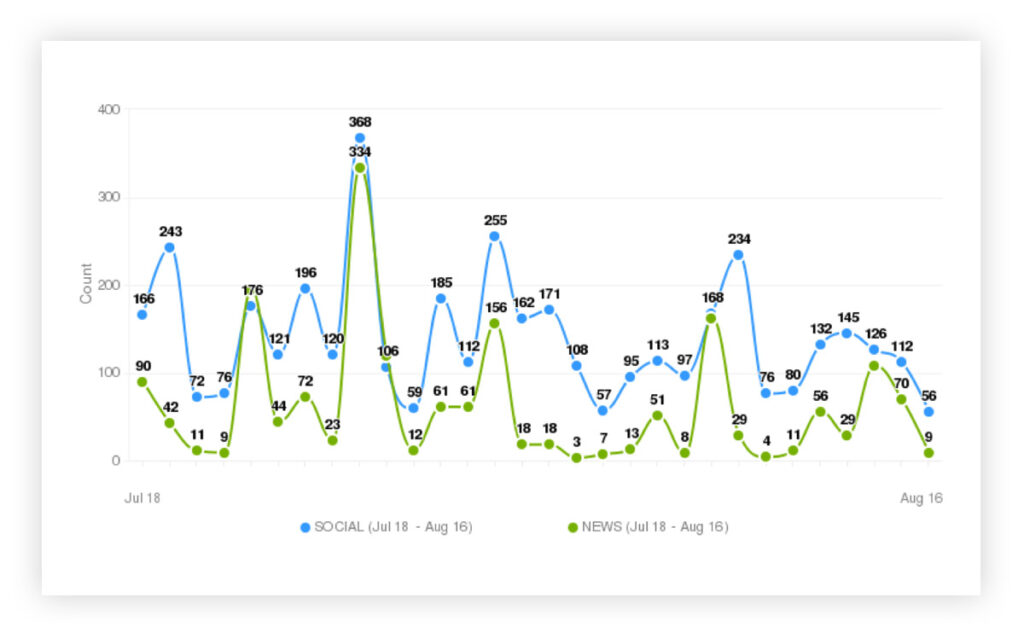 Media Exposure
We provide insight regarding how many entities are discussing our clients in the news realm and on social media.